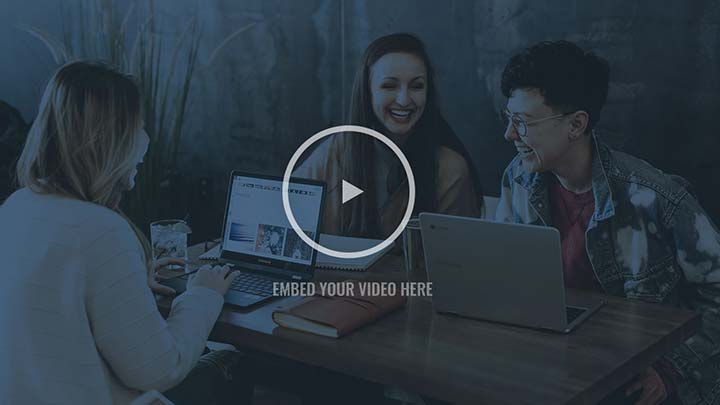 Learn more today.
Sign up to receive more information on how you can leverage CLEAN.
The One and Only. CLEAN.
For 5 consecutive years the CLEAN template series for Hubspot has remained one of the top selling template packs in the marketplace. During that time, Ive listened to feedback, helped with numerous customizations, and feverishly took notes on how I could create the single BEST template series. CLEAN is that series.
Fully Drag-n-Drop
Gone are the days of having to know how to code or having to rely on someone who does in order to create and manage your marketing site, landing pages, and email campaigns. CLEAN-6-2 is based on insanely flexible and customizable row modules that you can drag and drop to create pages and easily optimize them along the way.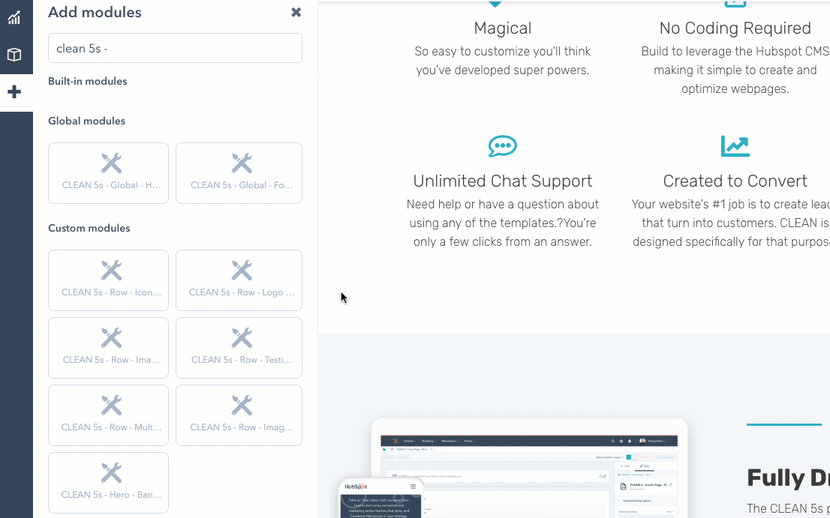 Wonderfully Customizable
You will have access to loads of fine grain customization controls right from within the page editor. Select the rows background color, text color, row spacing, how things animate in, and so much more.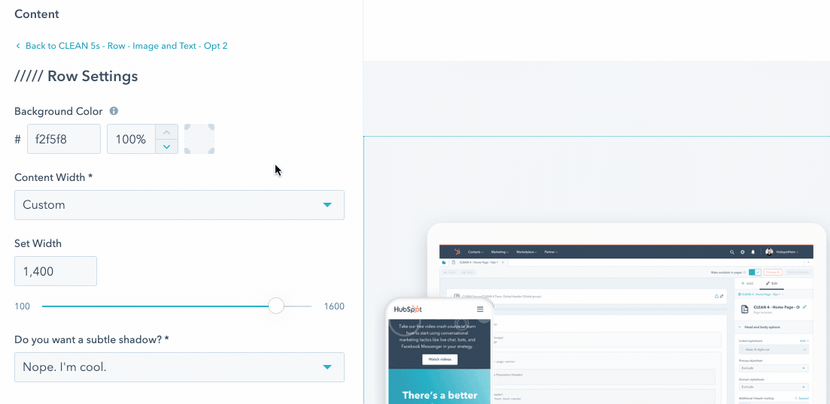 A Designers Dream Tempalte
Just because you are using a template system doesn not mean your website has to look like a template. CLEAN was built with designers, like you, in mind. You will have wide ranging control of style elements including color, spacing, column sizes, shadows, and much more.
Not a designer? Not a problem. Your team will think you are by using CLEAN.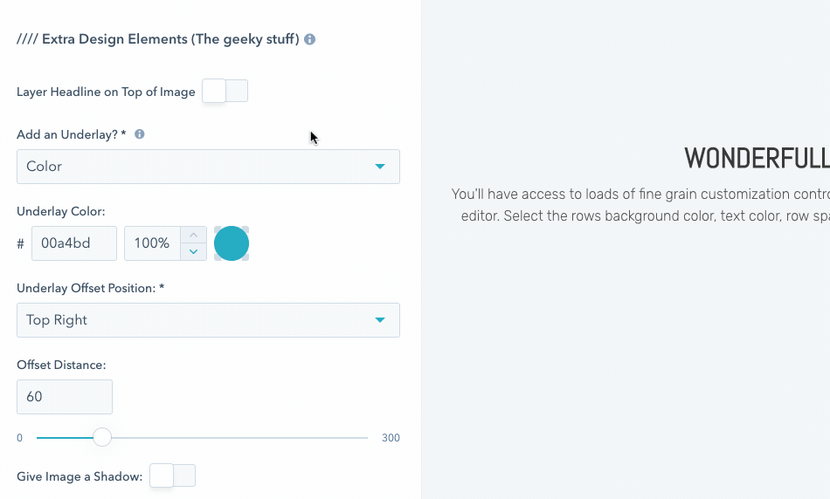 Get Updates on CLEAN
Drop your name and email below to be the first to know when updates to the CLEAN series are released.
Call To Action